Apply a thin layer to clean face, leave on up to 5 minutes and rinse well. For best results, apply on top of any of our facial elixirs which is suited for your skin type. This will allow you to leave the mask on longer (up to 10 minutes). Use once a week.
100% pure Austrian Moor Peet (Helimoor Clay), Aqua.
Enessa.com
Replenishing Moor Mask
Nourishing and Detoxifying Mud Mask
This unique, all-natural Moor facial mask is harvested from deep within the Austrian wetlands. Its richness comes from thousands of years of more than 1000 plants and herbs, which have decomposed into the water forming a rich black mud carrying phytonutrients easily absorbed into the skin. 
Rich in essential oils, fatty acids, and lipids, this mask is ideal for all skin types. Moor mud detoxifies your skin while infusing it with minerals and vitamins. 
The result is a tightening effect of your skin combined with a supple, brighter complexion.
1.7oz/50ml
MY FAVORITE MASK EVER!
"This mask is Awesome! I love how it spreads so easily on my face and how my skin feels afterward. I now treat my skin to this once a week, and I can see the difference in my skin's overall texture."
- Stacey K.
BETTER TOGETHER
Purifying and Detoxing Facial Exfoliant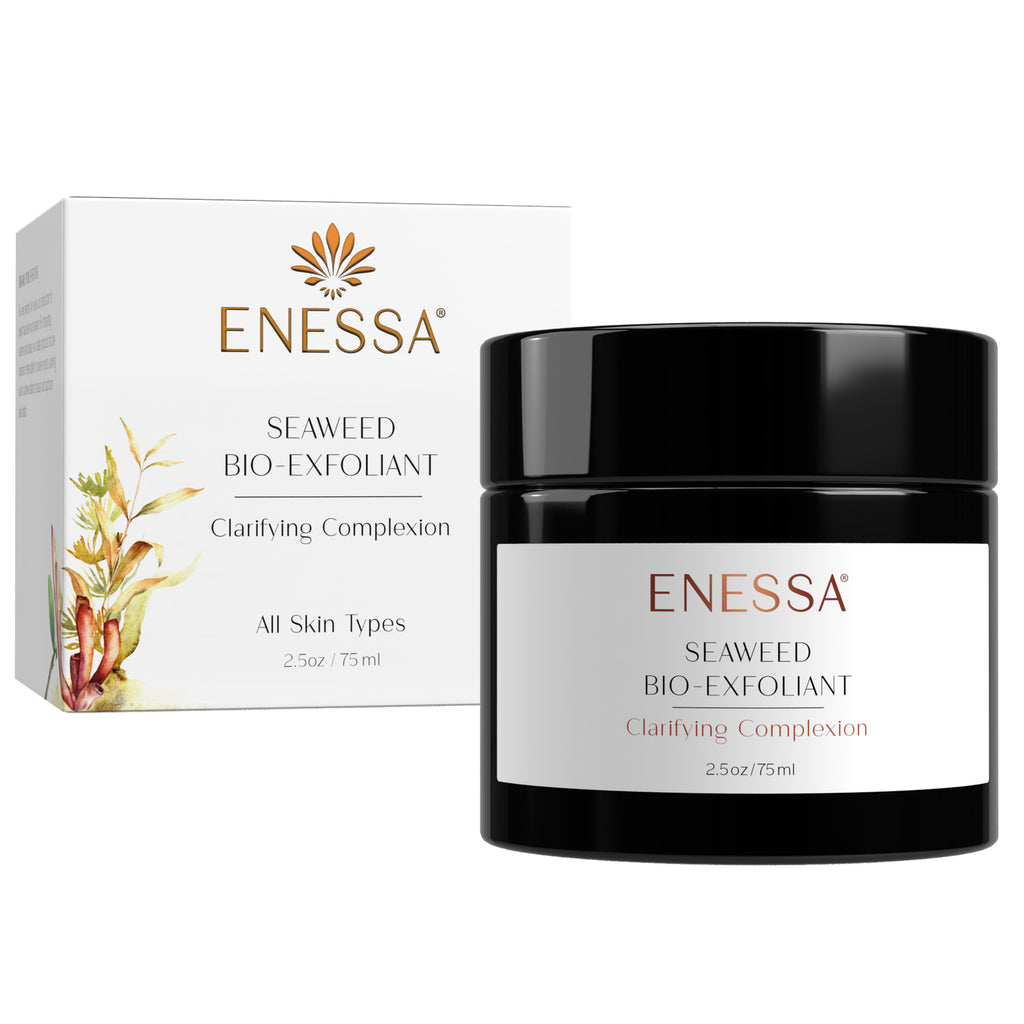 Seaweed Bio-Exfoliant
REVIEWS (4)