Sprinkle on affected area as often as needed.
Tip: For oily T- Zone, apply at night with a cotton ball.
Q: Can I use this powder on a baby's skin rash?
A: Yes, the Lyco-Silk is ideal to soothe baby's sensitive skin's rash.
Q: Can I use this powder all over my body instead of baby powder?
A: Yes, this replaces it using only natural mineral powders.
Diatomaceous Earth, Tapioca Starch*, Arrowroot Powder*, Bentonite Clay, Lycopodium Powder, Brazillian Kimberlite Clay, Zinc Oxide.
*Certified Organic
Enessa.com
Lyco-Silk Powder
Soothes and Protects Skin Irritation
A 100% natural mineral powder made with Lycopodium, Diatomaceous Earth, Zinc Oxide, and Brazillian Kimberlite Clay to calm irritated skin due to acne, eczema, insect bites, or any other skin rashes.
Excellent to ease excess sebum production such as the T-Zone and ideal to use for baby's skin rash.
1oz/30ml
VERY CALMING
"Great for irritated or inflamed skin. I have rosacea (dry skin type), and this powder was recommended. I just sweep a touch on over my face cream. Was worried it might be too drying ,not a problem, actually adds a nice matte finish to skin. Only a tiny amount is needed-even works around eyes ...soothing ,would be good after waxing etc.. Jar lasts a long time, and has an inner sifter to help contain powder. Hard to find product-Thanks for carrying it !!"
Karen G
BETTER TOGETHER
Soothing and Protecting Baby Cream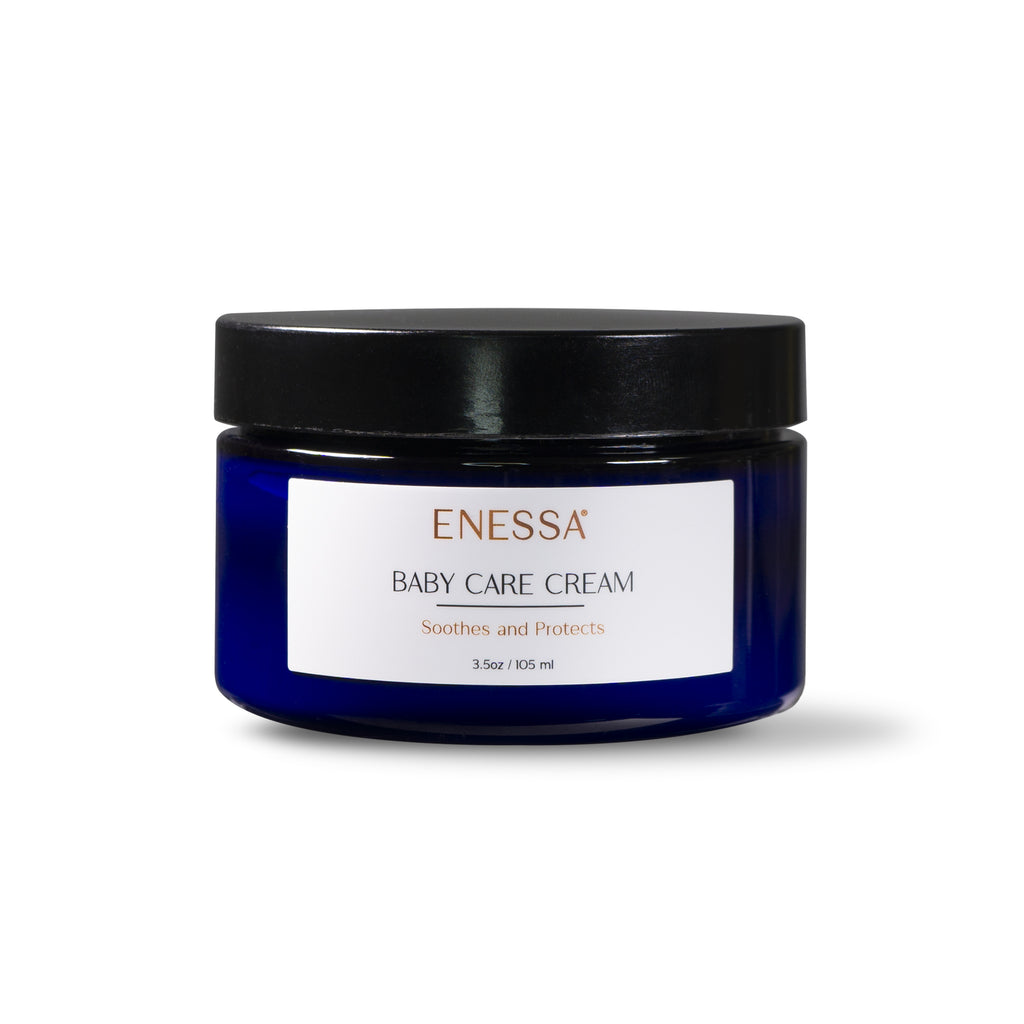 Baby Care Cream
REVIEWS (9)